To receive your gift code, first select your server and click the Redeem Code button above.
1. Redeem your gift code by clicking

in the upper right-hand corner of the mini-map.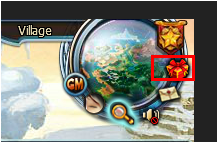 2. Enter your code into the input field and click the Collect button to get your gifts. The items will be sent to your Inventory.