House of Cards
Duration: May 3 to May 6 (Server time)
Servers: All Servers that have been launched for at least a week.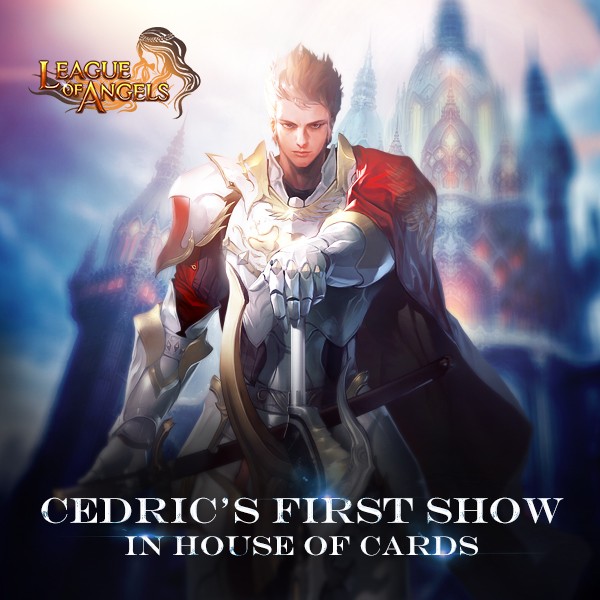 Rules:
- Players can obtain cards from Card Chests in the House of Cards.
- There are three types of card chests: Common Chests, Deluxe Chests and Mystery Chests. 1 Common Chest costs 50 Diamonds, 1 Deluxe Chest costs 150 Diamonds, and 1 Mystery Chest costs 500 Diamonds. You can get 10 Common Chest for free each day.
- After collecting a specific set of cards, you may exchange it for great rewards.
- Your remaining cards can then be exchanged for Points. Points can be traded for specific cards. This will allow you to finish your card sets more efficiently.

Rewards:
-
You can swap the required cards for: Cedric (New Hero), Angel Rename Card, Hero Rename Card, Fairy Rename Card, Valentina, Divine Angel, Son of Odin, Mountain God, Crescent Elf (evolved from Lunar Priestess), Blazing Hecate, Herclues, Messenger of Darkness, Hecate, Earthshaker, Light Envoy, Lunar Priestess, Thunder Lord, Lvl. 10 PATK+Dodge Gem, Lvl. 10 Crit+Hit Gem, Lvl.8 MATK+Dodge Gem, Lvl.8 Dodge+Hit Gem, Lvl.8 HP+PATK Gem, Lvl.8 Crit+Hit Gem, and many more!
Daily Ranking Rewards
- Every day the Top 20 players with at least 1500 points from the previous day can collect extra Card Points as a reward.
| | | |
| --- | --- | --- |
| Place | Basic Prize (Min Pts: 1,500) | Super Prize (Min Pts: 5,000) |
| 1st | Card Point x150 | Card Point x600 |
| 2nd-3rd | Card Point x125 | Card Point x450 |
| 4th-5th | Card Point x100 | Card Point x300 |
| 6th-10th | Card Point x75 | Card Point x200 |
| 11th-20th | Card Point x50 | Card Point x100 |
Total Ranking Rewards
-
At the end of the event, the Top 20 players with at least 40,000 total points have a chance to win Runestone, Joker (L), Gem Enhancement Stone, Element Crystal, Lvl. 8/7/6 Fusion Gem Chests.
| | | |
| --- | --- | --- |
| Place | Basic Prize (Min Pts: 10,000) | Super Prize (Min Pts: 40,000) |
| 1st | Seraph's Stone x200 | Runestone x8,000, Gem Enhancement Stone x600, Lvl. 8 Fusion Gem Chest x1, and Joker (L) x2 |
| 2nd-3rd | Seraph's Stone x300 | Runest x6,000, Gem Enhancement Stone x400, Lvl. 7 Fusion Gem Chest x2, and Joker (L) x1 |
| 4th-5th | Seraph's Stone x200 | Runestone x5,000, Lvl. 7 Fusion Gem Chest x1, and Joker (L) x1 |
| 6th-10th | Seraph's Stone x150 | Runestone x4,000, and Lvl. 6 Fusion Gem Chest x2 |
| 11th-20th | Seraph's Stone x100 | Runestone x2,000, and Lvl. 6 Fusion Gem Chest x1 |
R2Games LoA Ops Team

Official Site: http://loa.r2games.com/


Forum:

http://forum.r2games.com/forumdispla...ague-of-Angels


Facebook:

https://www.facebook.com/LeagueOfAngels.R2
Twitter: https://twitter.com/LoA_R2