Ok this is for Wartunes I thought about this idea when I was in a battle event with the world boss at 9:00PM EST. Anyways this idea came to me.
I made this image up to help you get the idea of what I was thinking about for the WB rank system. I think this only requires one fix. Only displays only the hero that viewing it. One one box under the top 10 player. Only displays your name. No one else is. Anyways here's my idea.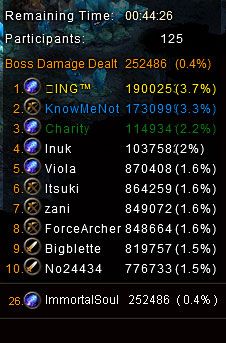 Please let me know what you all think. Thanks.
Your friend ImmortalSoul