After patch 1.45 patch 2, ppl start whining about balen stuffs and cash users blah blah. BUT, did u guys ever understand about game online, especially web game? Do u guys ever think theres something free in this world. ABSOLUTELY NO!!! This game is free? officially yes, but how about the money paid for servers, for 7road, for r2......? Ask urself if u will go outside work ur butt out for free? Before start blaming and whining, get to work, theres "Get free balens", which gives a lot of choices for getting balens. Lazy and want to be competitive, OMG **** leave or stay = ur choice!!
This is a show off? Oh ok, w/e u guys say im still in the weak list of my server n im working on it.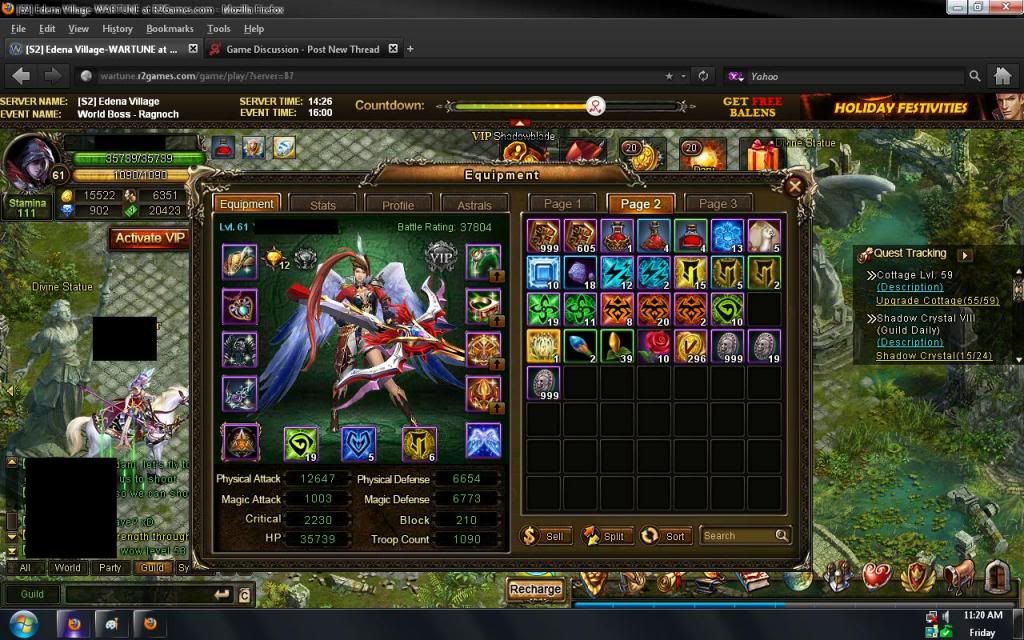 im on this game like 6 hrs a day, usually chat and have fun with guildies and friend grp. HAVENT PAID FOR THIS GAME!!! dont believe me? oh w/e just to let u know theres free loaders like me that still can be competitive becuz we have brain n willingly work.