Bank
It's use to deposit gold coin's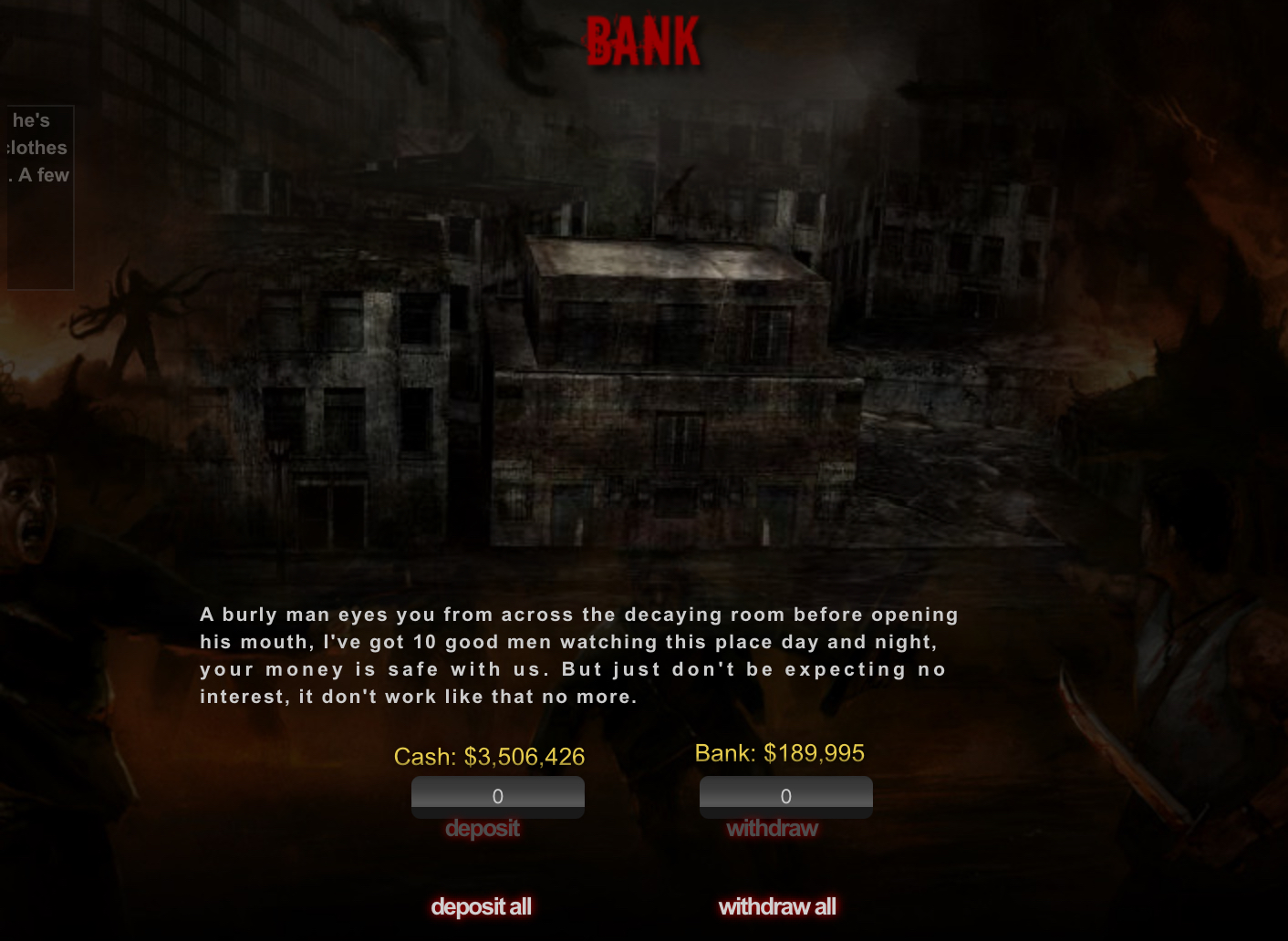 I know lots of Browser-Game that have this Building.
example is the above picture of my bank on
DEADFRONTIER
.
It is use to "Deposit"&"Withdraw" or vice-versa, hence that it is totally free no charges and stuff.
but The bank can take like 10% of your deposit for bank mainteniace thats the genaral rule.
Wedding Hall
Some of the buildings that can be added to this game is the "WEDDING HALL"
I only know one browser-game that allow's/have this building that's boomz.
if you are really into ,making this game epic and as the Game slogan say's
"
EVERYTHING ON WARTUNE
"
then you gotta add this.
Link to the Games mention above.
xxxxxxxxxxxxxxx
DEADFRONTIER
xxxxxxxxxxxxxxxxx
BOOMZ