I don't know if this is the right section to post it or not.

In the beginning of crystal saga you get to choose between 5 classes and whether you want them male or female, but in the page that I registered I saw 2 characters that are not available in the character selection screen.
Here is a picture (The first two from the top-left):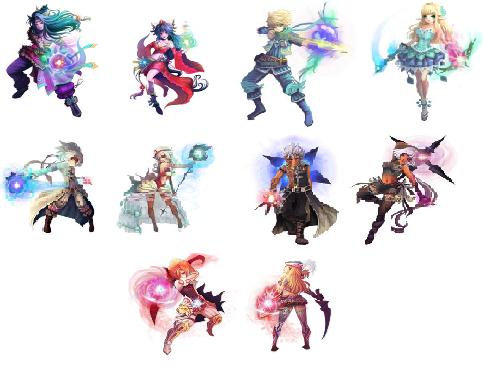 Here is another picture (I have pointed out the 2 characters in this picture):
Are those playable characters or something? Are they NPCs or deleted characters?