Hi!
I've got problems doing anything useful in Guild interface, and this happend to two of my chars out of three. Third one is okay, no problems there, but that char is in other guild. These two are in same one.
On first tab in Guild I see only emptyness (see screenshot). And none of the buttons are working (can't donate, can't leave guild etc.)
Log tab is working, I suppose (I see events in guild), and Bonuses tab works, too (didn't try to donate there, as plan to leave Guild and create my own), it seems - at least I see buttons under bonuses.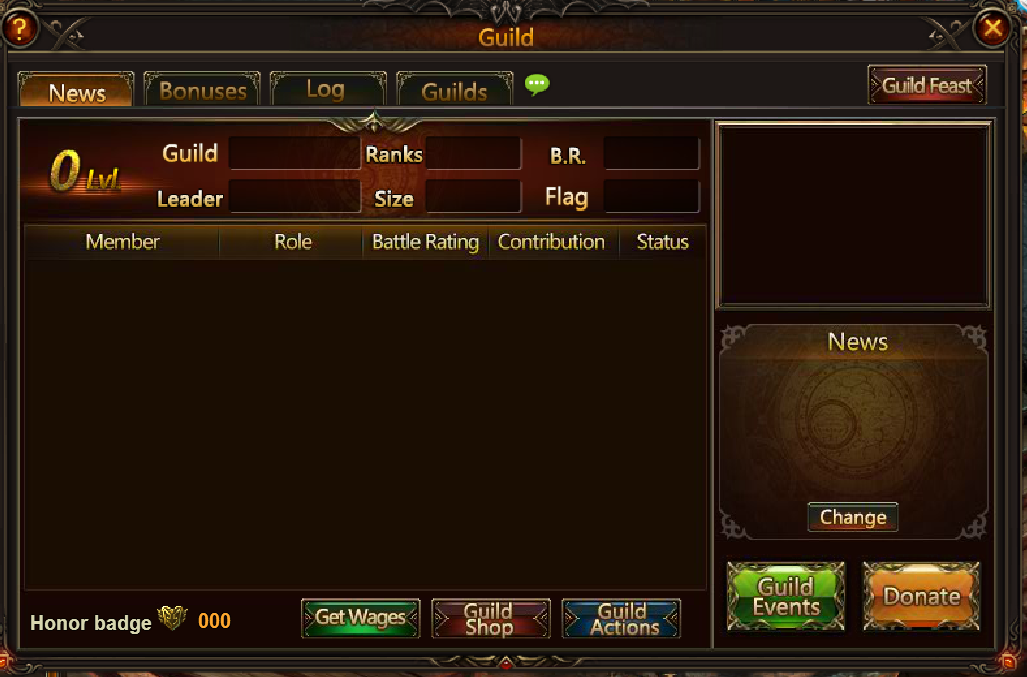 And yes, cache cleared, flash reinsalled, tried in different browsers (even in some of the less usual ones, like maxthon, or comodo, or avant, including one based on IE api).
Didn't try to use r2 client - I see no point, as it's practically IE-mini copy.
I would appreciate some advice on where to dig further, at least. Or maybe something of help.
Server: 286 Blackford
Char1: Frikin Madse
Char2: Tanya
Guild: Pycckue