An interesting casual feature, Angel Blocks, is coming in Update 3.08 for League of Angels II. If you are a fan of Tetris, then you won't be unfamiliar with this new feature. Now let's learn more about this feature.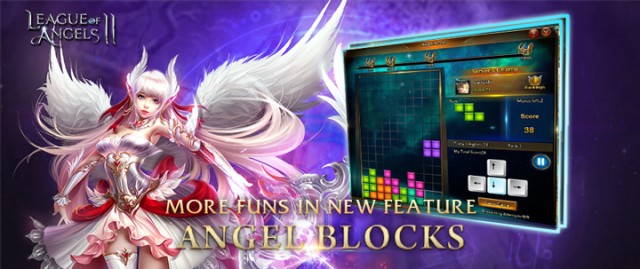 Access:
Click the "Feature" button and find the "Angel Blocks" icon to enter.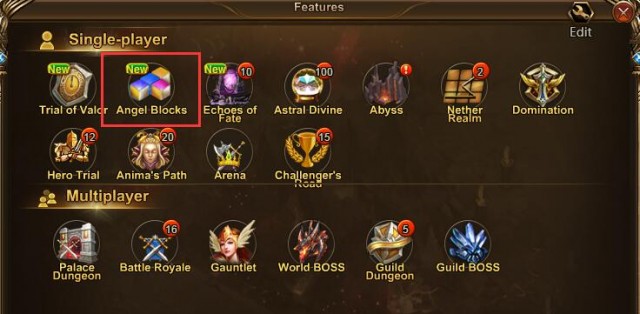 Requirement:
Lvl.40 and above
Rules:
1. Players get 3 attempts every day at 00:00, 12:00, and 18:00. Players cannot have more than 9 attempts at once.
2. Reach the required total score each day to earn the corresponding reward chest.
3. Players are ranked by their single highest score each day.
4. Scores: Cancel out 1, 2, 3, or 4 rows of blocks to earn 10, 30, 60, or 120 points respectively. Every block placed earns 2 points.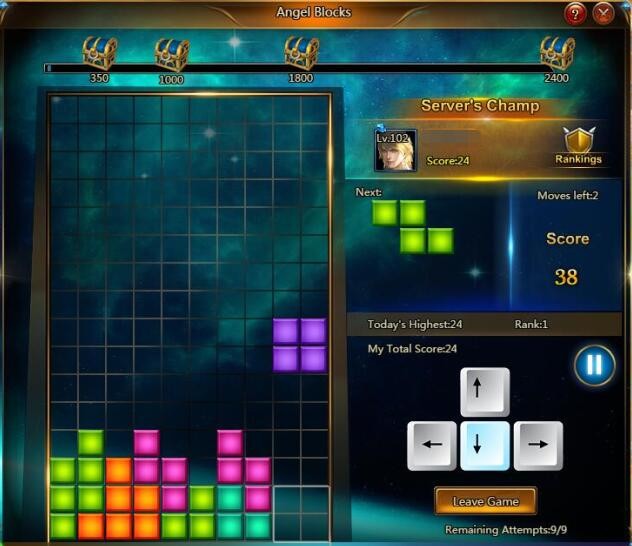 This feature is easy to play, but you'll find that it's hard to stop playing for you'll get lots of achievements and funs from it. Stay tuned for more great content coming to League of Angels II!