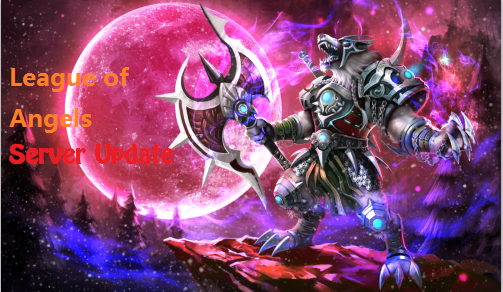 In this week's update we'll be introducing a new event called Smelting which allows players to smelt rewards from certain unwanted materials. We'll be adding various optimizations and bug fixes too. Read on for the details.
This update will occur on November 12th for S1 and S2. All other servers will be updated on November 13th. This update should not disturb game play, and players should simply refresh the page to see new content and changes once the update is done.
New Event - Smelting
(
coming soon
)
Smelting allows players to select items to smelt in order to get a selected reward. Please note that if materials are more valuable than the reward, any excess value will
not
be returned after smelting.
New Items
Added new Gem Chests as Guild Feast rewards.
Added new Dragonsoul EXP Pack and Exp Totem Chests (obtained from the coming Wheel of Luck event).
Upcoming Event
A new round for the Cross-server Team Tournament will start Nov. 20
th
and end Nov. 26
th
.
Optimizations
Added a new Hero Tavern.
Added level display in the Angel panel.
New levels unlocked for Eternal Spire.
Adjusted the Adv. Prizes point requirements in the coming Beach Treasure event.
Added the Simple Battle Log option in some systems listed as below:
- Erebus Log option (unlocks at Lvl. 60)
- Wyrm Race Log option (unlocks at Lvl. 40)
- Raiders Log option (unlocks at Lvl. 50)
- Arena Log option (unlocks at Lvl. 45)
- Clash of Might Log option (unlocks at Lvl. 48)
- Garden Log option (unlocks at Lvl. 46)
- Totem Log option (unlocks at Lvl. 70)
Bug Fixes
Fixed the weapon display issue for Poseidon, changed the Sword to Dagger.
Fixed the abnormal Hero stat display in the Guardian Angels interface after a backup hero joins the party.
Fixed various typographical issues.
R2Games LoA Ops Team
Official Site:
http://loa.r2games.com/
Forum:
http://forum.r2games.com/
Facebook:
https://www.facebook.com/LeagueOfAngels.R2
Twitter:
https://twitter.com/LoA_R2